YoWallet is a DeFi cryptocurrency wallet that will list newer well vetted 10x-100x potential projects BEFORE they hit exchanges and get really popular. This gives newer projects a chance to partner with an already established well reputable company, and gives users a chance to get in early! We will also list the most popular coins for ease of use and compatibility. It makes managing and holding NFT's on different networks easy to organize and manage. We will constantly improve the functionality and features in our app!
CONTACT US if you would like your project listed! Listing fees apply and will be assessed on a project to project basis.

*YOCO STAFF WILL NEVER ASK FOR YOUR PRIVATE KEYS AND WE HAVE NO ACCESS TO YOUR FUNDS*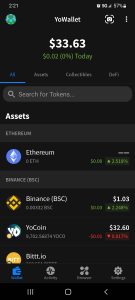 View and manage all of your assets in one place! Own the keys to your wallet! Not your keys not your crypto!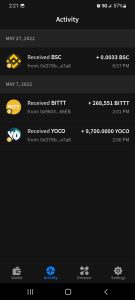 Easily see all of your transaction history as data is pulled directly from on-chain, not just from activity within the app!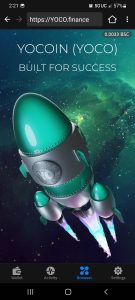 YoWallet has one of the best and most compatible dapp browsers available!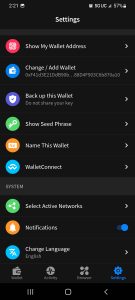 Multi-language, multi-currency, multi-chain, multi-wallet, and EVM compatible!