YoCoin YOCO has always been a proud supporter of NFT's made by our community! We also support other communities by supporting their growth and development. DYOR: do your own research!
What is a NFT? A non-fungible token (NFT) is a unique digital identifier that cannot be copied, substituted, or subdivided, that is recorded in a blockchain, and that is used to certify authenticity and ownership. They can be as simple as a piece of art, used for record keeping, or even integrated into Blockchain games and the Metaverse! The list goes on...

*NEVER SHARE YOUR PRIVATE KEYS*
Shop NFT's
We have a category dedicated to NFT's created by members of our community!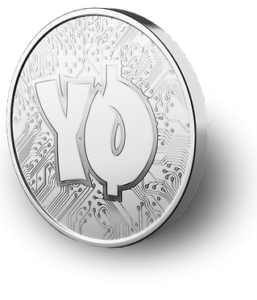 Exodus Our Universe: Metaverse NFT's
Exodus NFT's are created for the Exodus Our Universe Metaverse game!